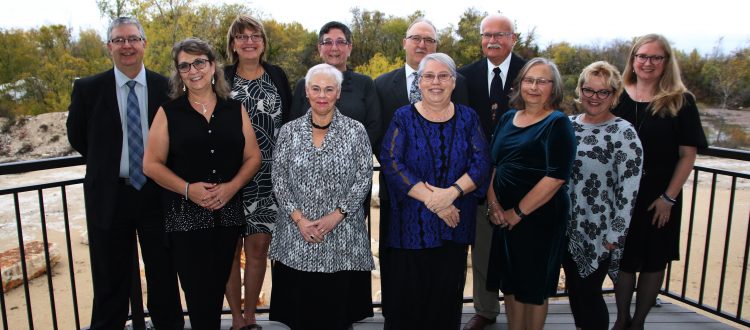 The Interlake Community Foundation is celebrating its 25th Anniversary in 2019.
What a night! Thank you to everyone who attended, made a presentation, and volunteered to make this night so special! The food from Merranda's Cafe was delicious and abundant! The Heritage Arts Centre was beautiful. MC Doug Spiers was so funny and kept the night going. Bob Beck, ICF Chair, did a great job explaining who the Foundations is and what we do. Donovin Reider played the piano so well as we entered. Rick Frost, CEO of the Winnipeg Foundation expanded on the work foundations do and why Manitoba is the leader in community philanthropy. Aiden Mulvihill did an awesome, dangerous and hilarious juggling act (and got the only standing ovation of the night.) And Dr. Gordon Goldsborough inspired us to get out and explore "Abandoned Manitoba." We thank our 190 guests for joining us to celebrate! And an extra thank you to all who made donations!!
You are invited to our celebration dinner on October 5, 2019 at the Quarry Park Heritage Arts Centre 166 Main Street, Stonewall, MB.
We have an ambitious plan to raise $250,000 in new donations!
$250,000 permanently endowed would mean that the ICF will have an additional
$8750 to grant back out to our communities each and every year.
We have a three year time line—now's the time to think about leaving a lasting legacy! You can create a named fund for a minimum commitment of $5000 which can be spread over 3 years. You can decide who is to benefit from the fund, or leave it undesignated for us to figure out for you.
Any donation is welcome! All donations over $20 will be issued a receipt for income tax purposes.
25TH ANNIVERSARY FLIER finalClick to download our flier.
All photos on this page taken by Jo-Anne Proctor