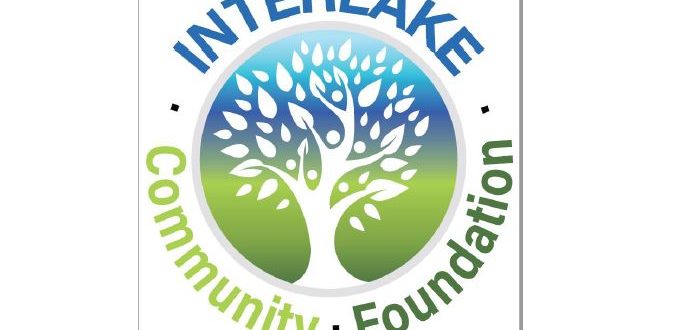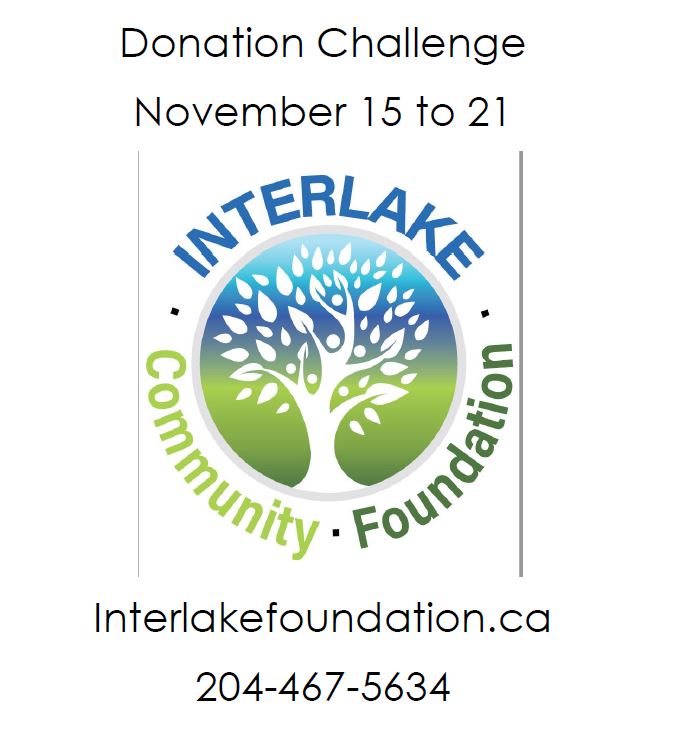 Each $5 gift is worth $9 during the Endow Manitoba
24-Hour Giving Challenge Monday, November 15th to Sunday November 21st, 2021
Endow Manitoba 24-7 Hour Giving Challenge https://www.endowmb.org/giving-challenge/
We are expanding the Giving Challenge to an entire week. That means this year, the Giving Challenge will run from Monday, November 15 to Sunday, November 21 . During this time period, donations to our unrestricted fund will receive a top up from the Province of Manitoba and the Winnipeg Foundation. Please consider making a donation during this time. This link will take you to the Endow site to make a secure donation with your credit card.  https://www.mycharitytools.com/gift/wpgfdn/donate?fund=254
The Winnipeg Foundation and the Province of Manitoba will stretch each $5 gift made to the Interlake Community Foundation with $1 each (that's an instant increase of 40%) to a maximum of $2000 each.
In addition, local resident Lloyd Jensen has again made a generous commitment to match all unrestricted gifts up to a maximum of $5000.00.
To be eligible, on-line gifts must be made between Nov 15th to 21st the foundation's unrestricted funds or All Communities Fund at https://www.mycharitytools.com/gift/wpgfdn/donate?fund=254. See below for other options. Stretching your gift means even more benefit for our communities. The ICF plays a vital, lasting role by supporting charitable projects that improve life for all of us.
Our community foundation supports all aspects of life in the RMs of Rockwood, Rosser and Woodlands and the Towns of Stonewall and Teulon, making grants to a wide variety of worthy causes – from daycares to seniors' homes, scholarships to school improvements, food banks to fitness, and more.
These grants are possible thanks to generous gifts from local donors such as yourself. No matter the size of your gift, your contribution will improve life here for generations to come. All donations are welcome, and those over $20 will receive a tax receipt.
To learn more, call Tracy at 204.467.5634 or email tracy@interlakefoundation.ca .
To donate:
—Visit http://www.endowmanitoba.ca/community-foundations/interlake-community-foundation/ on November 15th to 21st donate with a credit card.
–Mail in a cheque payable to the Interlake Foundation, Box 1575 Stonewall MB R0C 2Z0
–call us! We can come and pick up your donation. 204.467.5634
To sum up, pooled donations reaching $5000 will be stretched to $14,000! We can't do it without you.   Help us reach our goal and help our communities! Thank you for your anticipated support.
And in case you are wondering why you would donate to us?