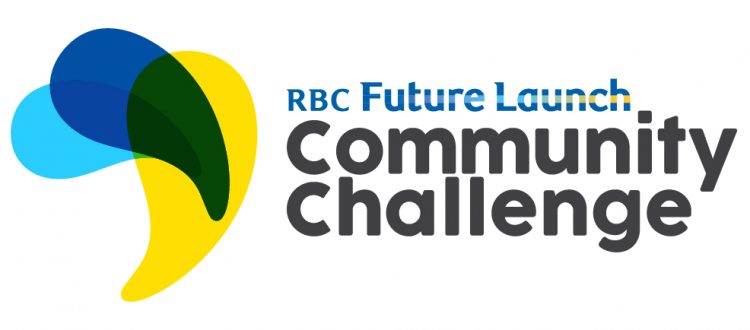 We are pleased to announce that the grant announcement ceremony will be held on November 16, 2019 at 2:00 PM at Something Beautiful, 307 Main Street in Stonewall MB. Everyone is welcome to see which organizations will receive grants from our $30,000 funds from RBC FLCC. The RBC Future Launch Community Challenge is made possible thanks to a $5 million donation from the RBC Foundation.
RBC Future Launch Community Challenge
Today's problems need more than yesterday's solutions. We need bold new thinking to help meet the challenges of the future. We need young voices at the decision-making table to help build strong and vibrant communities.
The challenge is a call to action for youth, aged 15 – 29, in more than 150 small and mid-sized communities across Canada. In each participating community, youth and partner organizations will have the opportunity to team up and apply for a grant of up to $15,000 to support youth-led projects that respond to one central question: What is your boldest idea to respond to an urgent local need?
We will have $15,000 UPDATE SEPT 2019 $30,000 in total to grant out in November 2019. Please visit https://www.communityfoundations.ca/initiatives/rbc-future-launch/ for all of the information that you need.
We thank the leaders at RBC Foundation and Community Foundations of Canada for this wonderful opportunity.