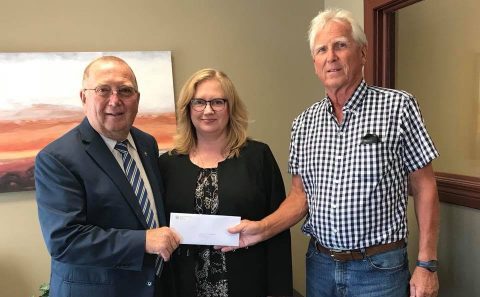 ****New date August 13, 2021****
The 16th Annual Ralph Eichler Charity Golf Tournament was a great success! We thank our volunteers, sponsors, donors, and all of the golfers.
It is planned for August 13, 2021 at the Teulon Golf and Country Club, shot gun start at 1:00PM sharp!
The beneficiaries of the net proceeds are South West District Palliative Care and the Interlake Community Foundation.
Our 2022 tournament will be June 10, 2022. Please mark your calendars!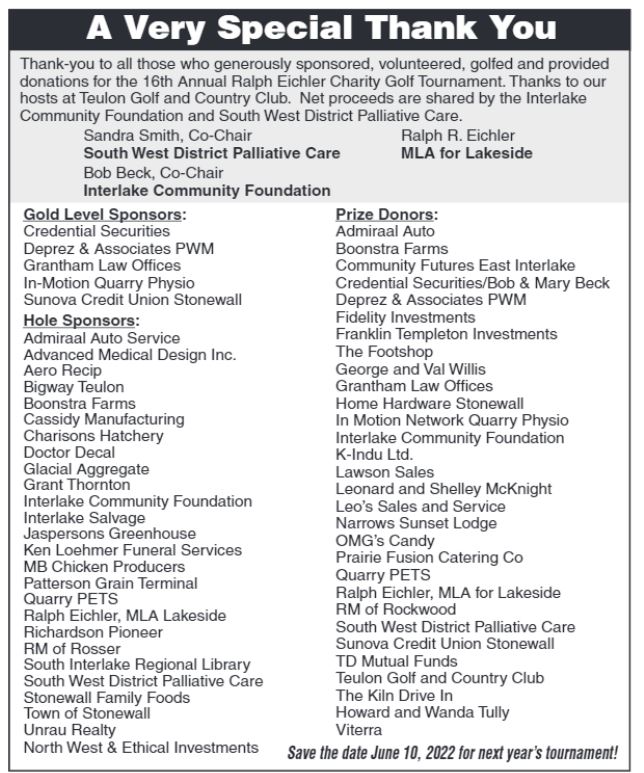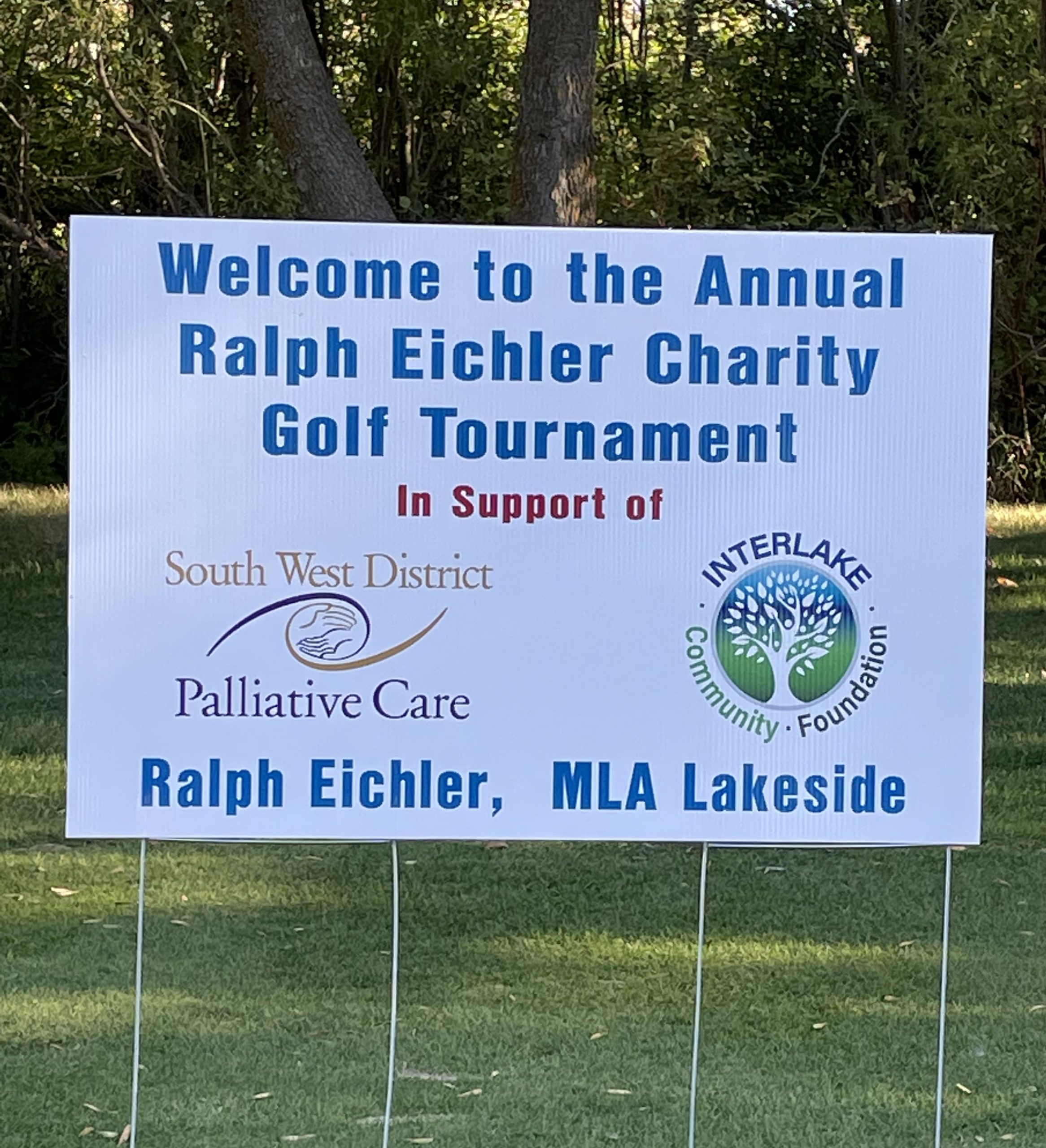 Looking forward to seeing you there for a great time on the links!
Questions? Contact:
Interlake Community Foundation           Bob Beck                           Sandra Smith
PO Box 1575 Stonewall R0C2Z0               204.467.2153                   204.229.4000
tracy@interlakefoundation.ca               bbeck@sunovacu.ca          tns@mymts.net
204.467.5634