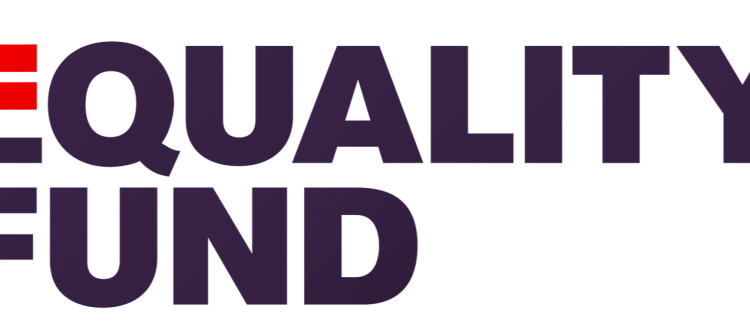 https://communityfoundations.ca/initiatives/national-efforts-to-advance-gender-equality/
The Fund for Gender Equality
The Interlake Community Foundation announces $60,000 in grants to 5 local organizations/programs at the heart of the women's movement, whose activities, leadership, mission, and vision are committed to advancing gender equality.
The Fund for Gender Equality, is a collaboration between Community Foundations of Canada and the Equality Fund which is supported by the Government of Canada. From 2021-2022, 21 community foundations across the country will be granting $3.5M to women and gender-diverse led and serving organizations. The ICF is the only Foundation in Manitoba to participate. We are very thankful to have been able to make these grants to benefit our community!
By participating in the Fund for Gender Equality, we are joining other participating foundations who are committed to changing philanthropy from the inside out. We, along with our cohort of 21 community foundations working through the Fund, will be prioritizing feminist practices and policies in our organizations. Collectively, we are contributing an additional $3.4M of our capital funds to gender-lens investments.
The grants made by the ICF are:
Town of Stonewall — Southwest Teens at Risk (STAR) Program  $15,000
Presently, the STAR Program is looking to expand programming to reach greater community need with the support of their partnering agencies. In the expansion of programming, they are looking at bringing on new partners to support their efforts. This includes (but is not limited to) creating a diverse and inclusive justice committee, partnering with organizations and employers who are looking to bridge the gap with regard to gender equality in the workplace, advocating for gender equality in our communities and within the partnering agencies and, looking to provide advocacy and assistance to those looking to overcome barriers linked to gender inequality.
Teulon United Church—Madeline's Closet $5000
Teulon United Church partners with Madeline Armstrong Local to provide a home base for Madeline's Closet. This program is totally operated by volunteers, has no financial funding and is part of outreach to the community. Madeline's Closet is a clothing giveaway program utilizing returned and items deemed not for sale by several outlets in Winnipeg. It has operated out of Winnipeg for the last 11 years but now has a home in the Teulon CE Building. Coffee and refreshments are provided by volunteers to encourage participants to socialize.
Interlake Women's Resource Council—A Space of Our Own—$20,000
The mission of the I.W.R.C. Inc. is to provide front-line services and programs for women and their children living in or having left a domestic violence relationships in order to support them in making informed and healthy choices for themselves and their children. Services include but are not limited to crisis intervention, information and referral, advocacy, single and group counselling and out reach programs. Women have been disproportionately affected by the pandemic, especially women who are experiencing or who have survived domestic abuse and violence. With the generous support of the Fund for Gender Equality and the Interlake Community Foundation, we expect to see a profoundly positive impact on the women we serve. We will be able to expand our community programming to four central hubs: Stonewall, Teulon, Arborg, and Riverton. We will offer peer-support groups, telephone peer-support, and virtual programming, adapting to the restrictions as the pandemic continues so we can provide continuous support to those who need it.
Town of Teulon—Gender Equality Training and Awareness—$5000
We will provide training and awareness building of gender equality for all Council members and staff of the RM of Rockwood and the Town of Teulon. This will include and be specially directed to supervisory staff, committee appointments with supervisory responsibility, public works staff, and any potential "summer students/green team participants" that are interested. We will provide training in Non-
Violent Physical Crisis Intervention designed so staff learns decision-making skills to match the level of the response to the risk of the crisis, focusing on the least-restrictive response to ensure the Care, Welfare, Safety, and Security℠ of those in their care or whom they may interact with. The training and awareness building will focus on gender equality and awareness of 2SLGBTQ+ community as well as all human resource issues.
Joy Smith Foundation Human Trafficking and Gender Equality in the Interlake $15,000
The Joy Smith Foundation (JSF) is a national not-for-profit registered charity that works to combat human trafficking across Canada. The Human Trafficking and Gender Equality in the Interlake Project will develop and create educational materials and program to prevent this horrid crime from happening in our community. Young people need to know how traffickers operate and indicators if their sibling, friend, peer, or even themselves are being groomed or even trafficked. Teachers need to learn how the traffickers make that initial contact with the students through their own personal social media accounts on their personal devices that is used in their daily lives both inside and outside the classroom. The program will be delivered in partnership with the Interlake School Division.
The Fund will support local initiatives in over 20 communities across Canada. Hosted by local community foundations, the Fund will build on efforts to shift power to women, girls, Two-Spirit and gender-diverse people, and will work towards a future grounded in justice and gender equality.
Several foundations, including the Interlake Community Foundation, took part in the Pilot Fund for Gender Equality earlier in 2020. Having taken important learnings from the pilot, Community Foundations of Canada and participating community foundations are now inviting applications to the Fund for Gender Equality.
We thank the Government of Canada and Community Foundations of Canada for this opportunity.